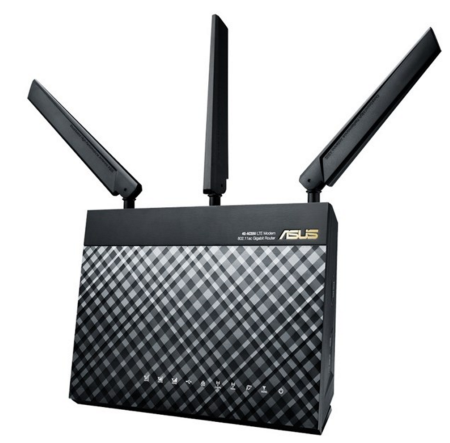 This Asus 4G router is great. Previously, I needed an external (outdoors) antenna to get 3G and 4G (LTE) coverage at the cabin; but the AC55U is sensitive enough to get the same reception indoors. I have another one at a remote shooting range to provide WiFi there.
But sometimes, even with the (at writing) most recent firmware 3.0.0.4.378_8071, it suddenly disconnects from the mobile provider. At first I wrote it off as random service issues with the mobile coverage. After all, these are rural areas with weak signal. But the outages kept appearing while my cell phone worked fine.
Turns out, the firmware has a bug.
Since the mobile connection is metered, I made use of the ability to notify me by SMS of approaching usage limits. To avoid overcharge fees I also set a hard limit to shut down the mobile connection.
Turns out, there is an overflow issue in the firmware, triggering the forced shut-down seemingly at random.
The necessary work-around is to NOT use the Data Usage Limit feature, it has to be disabled by setting it to zero (see above screenshot).
Since then, uninterrupted operation both at the cabin and the shooting range.